designwest, inc
Concourse Apartments: Westchester | Los Angeles, CA
Concourse is a multi-family apartment community located in the Westchester area of Los Angeles with three distinct luxury apartment buildings and a wide range of amenities. The Interceptor location features shared social spaces and common areas including reception, offices, recreation space, conference rooms, co-work spaces and kitchen facilities. Each area was designed by designwest, inc., a Los Angeles based full-service interior design firm specializing in new construction and remodels of multi-family communities.
Designwest began working on a consistent surfacing material approach to tie together the broad range of spaces. Discussions with the E.B. Bradley Specifications Team included a review of Wilsonart's Traceless Laminate options due to the need for a product that looks beautiful in multiple use scenarios yet is extremely durable for high use areas including being fingerprint and scratch resistant. Two Traceless colors were chosen by the designwest team and client; Black Velvet and Charcoal Velvet. That combination looks gorgeous on Concourse bookshelves, reception and office desks, kitchen and booth countertops, tables of various sizes and shapes, door and drawer fronts and credenzas. The continuity from space to space is stunning.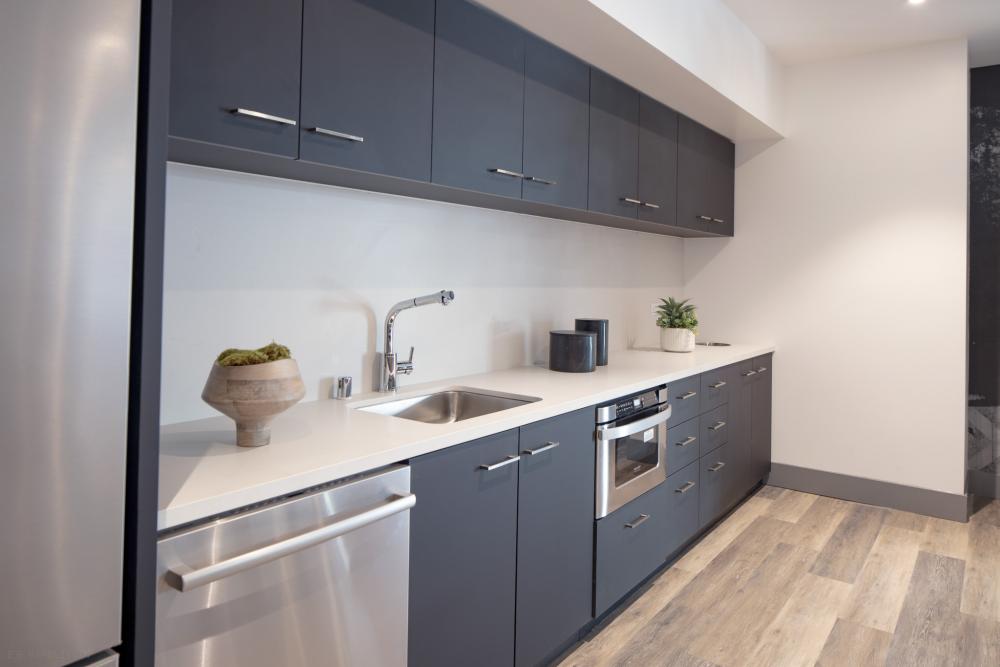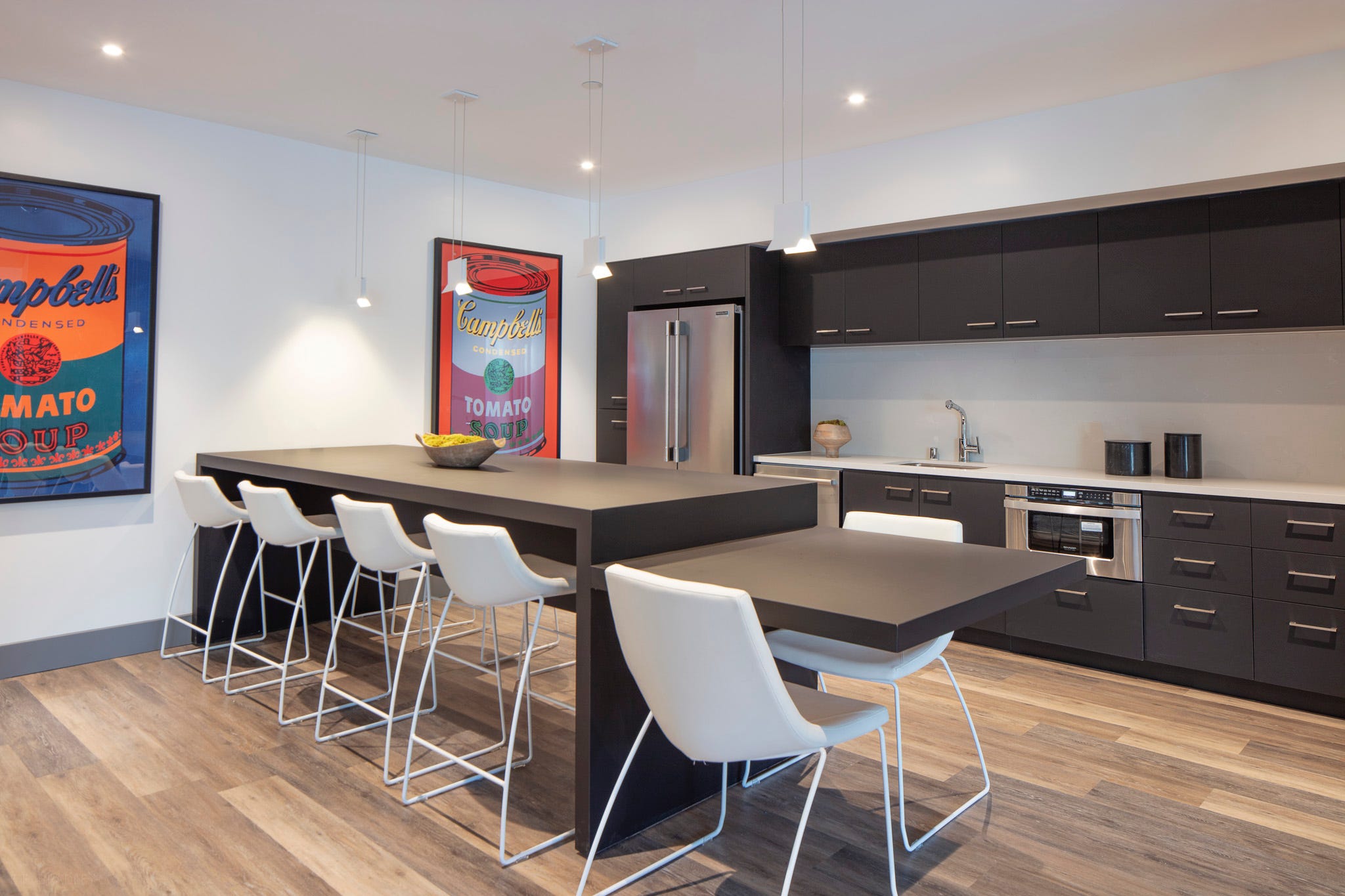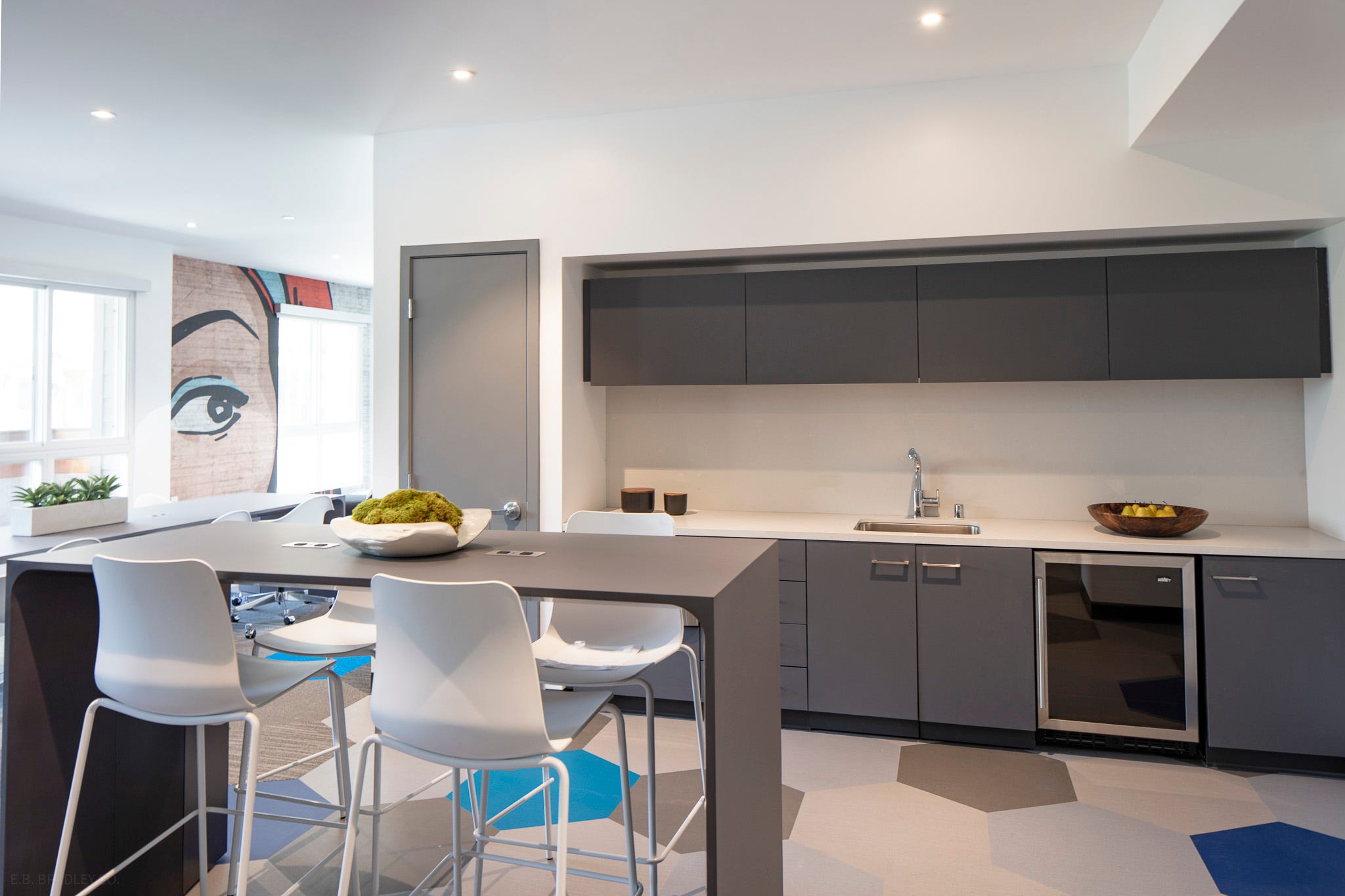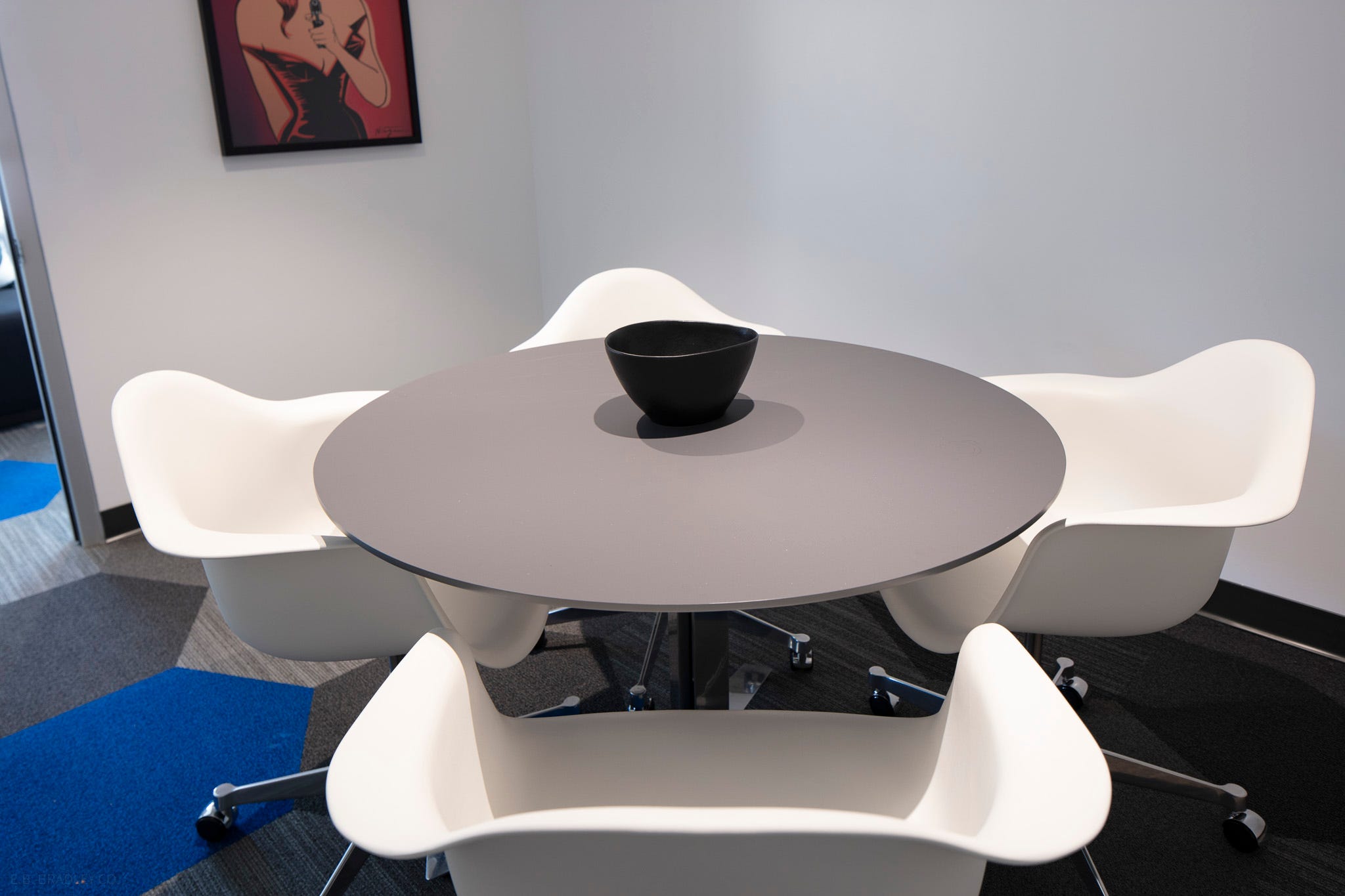 ---
"Our E.B. Bradley Co. Specification Representatives were very responsive, very proactive and always got us the samples and information we needed ASAP, which really contributed to the success of the project. They were very customer-service oriented and nice to deal with. Wilsonart is always an option for our projects. They provide quality finishes at a competitive price"
-Stephen Bryan, designwest, inc.