Our mission is to make every idea possible. Every day.
Our promise
Exceptional delivery and care.
In addition to on-call assistance from our advice and support teams, every customer has the confidence of knowing each order they place is backed by our commitment to provide unparalleled service, accuracy and quality.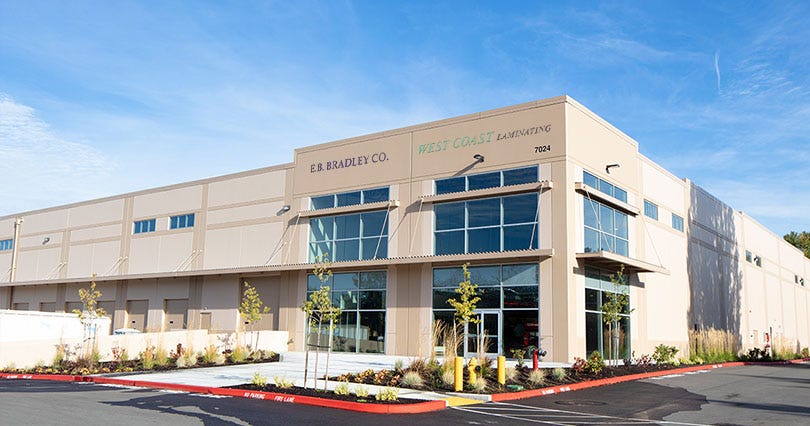 Broad Product Availability
Exclusive West Coast distributor of Wilsonart, Cleaf, Lignapal, and Holz in Form surfacing products

300 active vendors
10 E.B. Bradley Co. locations and nearly 550,000 sqft of warehouse space throughout the Western U.S.
Over $37 million in total Company inventory
Access to over 56,000 parts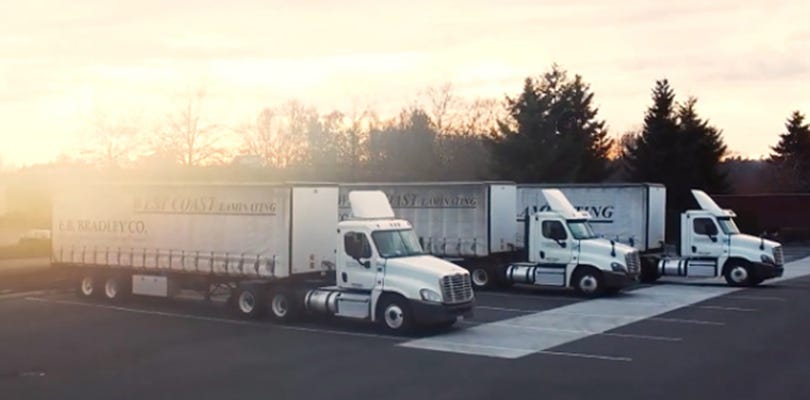 Next day delivery on E.B. Bradley Co. trucks within our fleet service area for orders placed before 5:00 p.m.
Using our own fleet vs. 3rd party delivery services provides control of the shipment; ensuring receipt of the products you need, when you need them
Over 300,000 deliveries made annually
99.2% damage-free order delivery *
97.5% order accuracy *
98.8% invoice accuracy *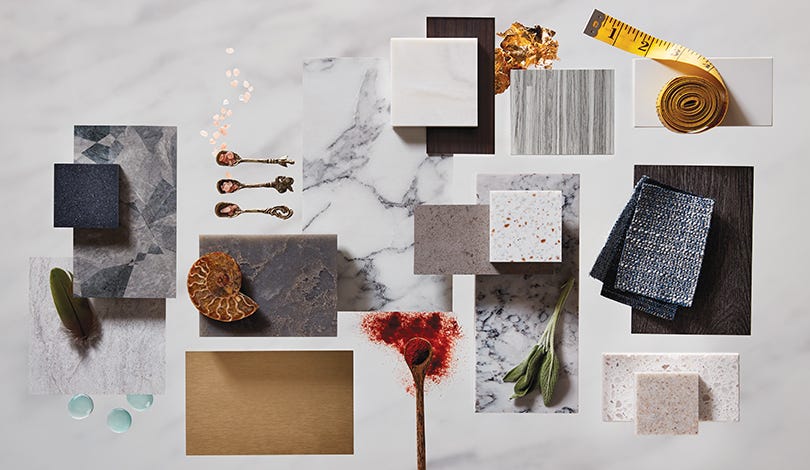 No additional fees to deliver oversized or hazardous materials on our trucks
Highly flexible return policies and processes
No restocking fees or charges for stocked products
Whatever project you have, no matter where your imagination takes you, we're ready to advise, assist and ensure you receive everything it takes to realize it with success.
*3-Month period ending February 28, 2023
For over 90 years, E.B. Bradley Co. has been more than a supplier to America's designers and fabricators.
We're proud to be a close advisor and champion, applying our decades of expertise to ensure that every creator not only has the right products to realize their vision, but the insight and inspiration necessary to bring it to life in ways they never imagined possible.
Driven to be a partner unlike any other.
From our start in 1929 as a hardware distributor in Los Angeles, E.B. Bradley Co. has grown to become the West Coast's largest surfacing product and specialty hardware expert. Today, hundreds of E.B. Bradley Co. employees work together to combine the widest, most in-depth product range with exclusive manufacturer relationships that allow us to meet any customer request, no matter how unique or individual. These relationships also offer access to new ideas and solutions on a constant basis, so creativity and possibility are always expanding