Four Point Design Build
Pasadena Showcase House of Design | Pasadena, CA
The Pasadena Showcase House of Design is a fundraiser produced by Pasadena Showcase House for the Arts to fund their music programs, and award gifts and grants to other non-profit organizations. Each year, the PSCH Board of Directors selects a property in Southern California to be transformed and money is raised via conducting highly anticipated house and garden tours.
Laura Muller, CEO of Four Point Design Build, was chosen to remodel the kitchen of the most recent Showcase House after a multi-step process that began with submitting a required rough entry design and concluding with a formal detailed presentation. Four Point Design Build is an award-winning full service residential and commercial design firm based near Los Angeles. Laura has a strong relationship with E.B. Bradley Co. and discussions with the Company led to the selection of Cleaf's Giffoni Walnut for the cabinets, Alvic's Antracita Super Matte for drawer faces on the interior island and Cleaf's Khaki Linen for cabinet interiors. Fun Time Cabinet Factory manufactured the cabinets and drawers.
There was already a tight schedule to complete the project, then COVID-19 hit. Showhouse designers scrambled to adjust to related challenges and intense construction site protocols. Laura's project was completed on-time with help from a stellar team of sponsors, including E.B. Bradley Co., and her dedicated construction team. Sadly, it was decided that in-person tours would be cancelled due to COVID-19, but an innovative interactive virtual tour option was successfully launched.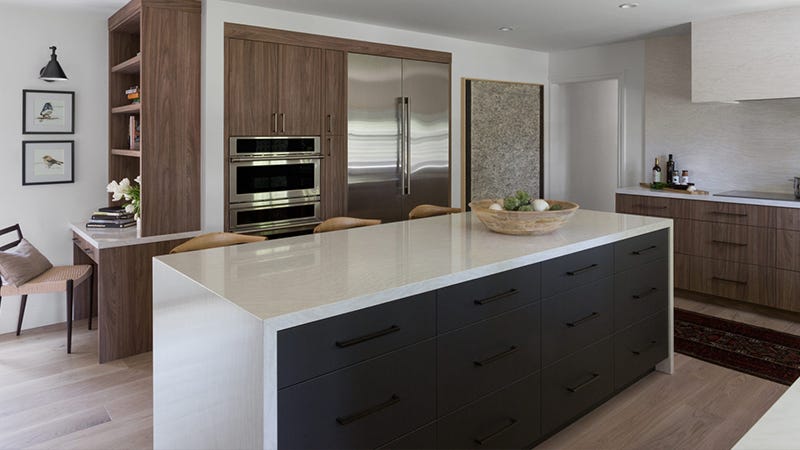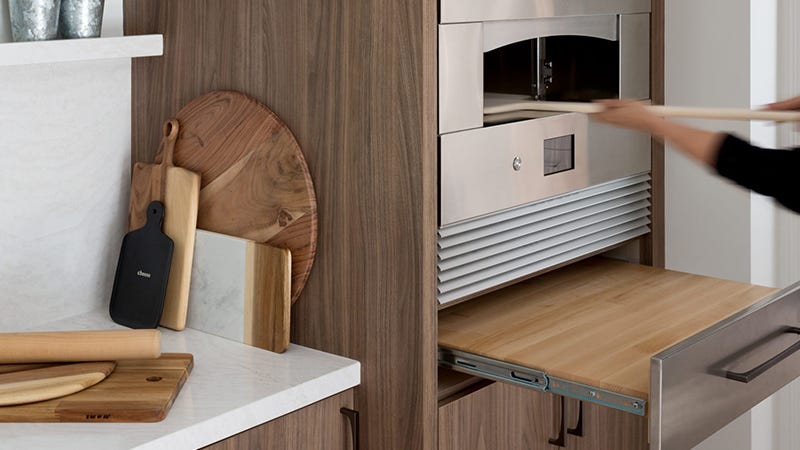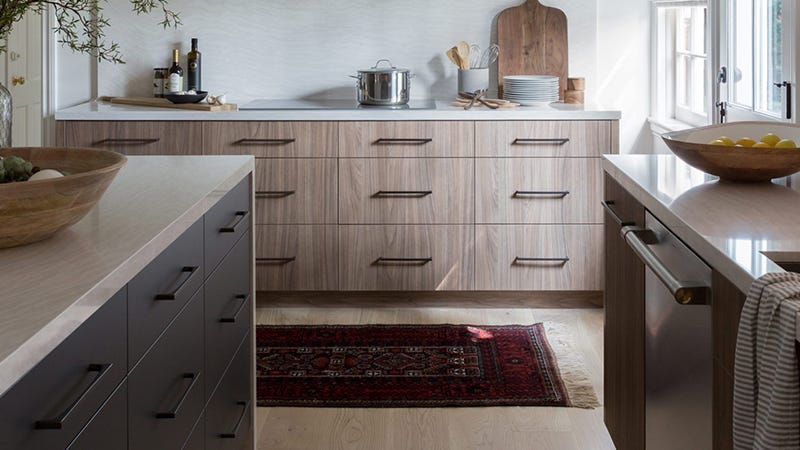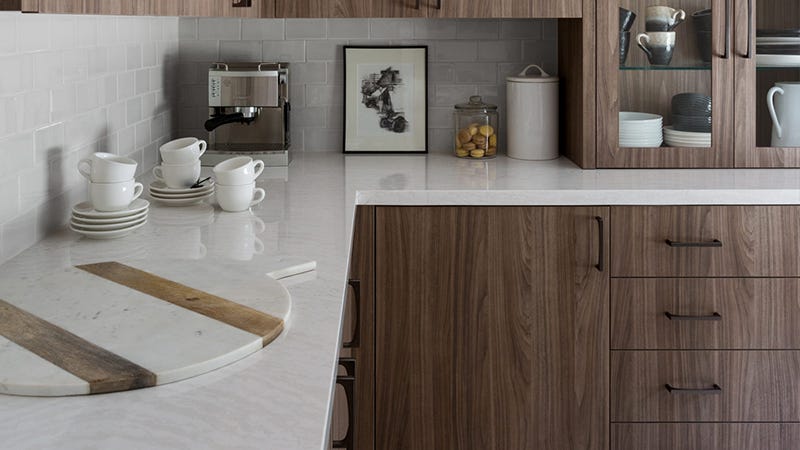 ---
"With a focus on mindfully selecting unique, high-quality materials, harmonious textures, and layers of soothing neutral colors for the Showcase House, I jumped in quickly with Glynn at E.B. Bradley Co. to review panel concepts and options. I learned a great deal about Cleaf products from Italy as I considered the line for the first time. The choices, integrity and stability are great, and the natural woodgrains are so exciting. I decided on a new lighter color Cleaf Giffoni Walnut design for the cabinets. It was meant to be! I get so many great comments about them. Since the showcase, I've specified Cleaf a number of times and will continue to do so."
-Laura Muller, CEO, Four Point Design Build